Starting a business without a solid plan is very risky, and most banks won't give you a loan without first seeing your plan. Think of it as a detailed roadmap for establishing and executing your business. While banks are interested in your service or product and how you plan to sell it, it all comes down to your ability to manage the money they loan you. They want concrete evidence that you've thought everything through before committing their money. A good business plan doesn't have to be complicated, but it has to be thorough.



Summary

This section provides a top-level snapshot of the business and is designed to grab the reader's attention. It includes basic information such as the business formation date, description of products or services, key personnel, number of employees, location, mission, and reasons it will be successful.
The financial information will depend on the stage of your business. An established business has historical financial data to rely on, including actual growth over time, sales, profits, and market share. It's very effective to portray such data in graph format. A startup relies on projections of future performance, but those projections should be based on realistic, defendable assumptions. Growth prospects are important for all businesses since investors focus heavily on their potential return on investment.
Outline your goals and plans for where you want to take your company in the future. Make it concise, informative, and attractive to the widest audience possible.
Description
Explain the nature of your business, describing all the critical elements that make your business unique and contribute to your success. List and evaluate your primary and secondary target markets, and how your products or services satisfy the needs presented by those markets.
Identify the specific types of businesses or consumers you intend to serve, and what gives you a competitive advantage. Examples are premier location, efficiency and productivity, top-notch employees, superior products or services, guarantees, and dedication to delivering the best value to your customers.
Management
If you're a sole proprietor, this section is easy. Identify the form of ownership and your personal background and education. If you have employees, describe the organizational structure and the role and qualifications of each employee. Explain the salary and benefits packages, as well as promotional opportunities. If you use contract labor or outside advisers, explain their roles and pay structures.
The ownership information should include the names of all owners, type and amount of equity stake, level of involvement with the company, background and experience, track record, notable achievements, primary responsibilities, compensation, years with the company, unique skills, and how they contribute to the overall success.
Products/Services
Describe what your company does in detail, with emphasis on how your products or services benefit your target customer base. Discuss research activities, any new products that may be in development, and how you plan to stay ahead of the competition. Explain product lifecycles and what it takes to get them from ideas to marketable products.
List any intellectual property, trade secrets, trademarks, copyrights, and patents (whether granted or in the approval pipeline). Explain any legal agreements that you have such as sole-source provider, non-compete agreements, and nondisclosure agreements.
Marketing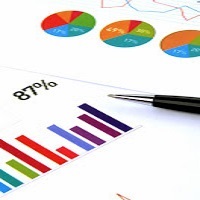 This section consists of market analyses and the strategies you'll use to capitalize on the markets you've identified as being the most lucrative. Include statistical data that show market size, historical growth rates, current market trends, competitive landscape, target customer demographics, purchasing trends, forecasted growth, projected market share, and pricing structure.

Your competitive analysis is a realistic assessment of your strengths and weaknesses versus the competition. It includes barriers to entry, windows of opportunity within the market, technology hurdles, regulatory restrictions, available employee pool, and the relative importance of your chosen markets to your competitors.

Based on your market analysis, identify the management and sales strategies to maximize growth and profits. This includes approaches for reaching target customers through effective communications and public relations, utilizing social media, advertising campaigns and promotions, creating an online presence, and market penetration tactics. Include any plans for acquisitions to expand your market share. Your efforts should be focused on driving sales and building customer loyalty.
Your sales strategy incorporates the marketing efforts already in place. Outline the methods you'll use to distribute and get your products to market such as retail stores, catalog, website, or personal sales force.
Financial
This may the most important section and where you'll spend the most time in preparation. If you have an ongoing business, you'll provide up to five years of balance sheets, cash flow data, and income statements. If you're seeking a loan, you'll include a list of assets and potential collateral. In addition, you'll include financial projections for at least the next five years, to include sales, profit margins, capital expenditures, operating income and expenses, and cash flow. Include all key assumptions for the estimates provided.
State the specific amount and timeframe of the financing you need, and make sure it's fully supported by the financial projections you've compiled. If the funding is spread over time, provide a quarterly estimate summarized by year. Explain exactly what the money will be used for and why it's necessary. If there are potential impediments to your repayment of a loan, disclose those upfront. The bank will perform an independent risk assessment anyway, so don't hide information that they're likely to find out on their own.
Appendix
Use the appendix to include any other information you believe is important and relevant. Keep it separate so you can provide it only to those who have a need to know. It could include a variety of documents such as reference letters, key contracts, leases, credit history, photographs, resumes, licenses, magazine articles, and legal documents. Keep a record of who receives your business plan and the appendix.
Bottom Line
A business plan is essential to your success. Most small business failures are caused by insufficient capital, and a good plan is a key ingredient to securing adequate financing early on. More than that, it's a roadmap you can use to keep things on course when the going gets rough. It's not cast in stone, and should be updated as the consumers, products, and economic conditions change. Always look 3-5 years into the future and plan your resources and expenses accordingly.
This article only scratches the surface of what's required to put together a standout business plan. If you don't have the expertise to prepare it yourself, hire someone who does. There are experts available who do this for a living and they know exactly what banks and investors want to see. A professional business plan will pay for itself many times over in the long run.